I ask you to consider copwatchers as documentary filmmakers. Given policing's absolute lack of oversight by local authority, their in-the-field reporting is the only means of assessing paper training directives against actual officer conduct. When copwatchers record a scene, interview participants, or offer commentary in video posted online, they plant themselves squarely in journalists' traditional role.
Oregon law enforcement has drawn a stark, blue line: it seeks to suppress a new form of reporting … arising as corporate media ownership diminishes investment in local, investigative journalism, and concentrates news distribution outlets.
ACLU of Oregon initiates #TheyReportToYou, a campaign to raise voter awareness of District Attorneys' power. Among other deficiencies, the effort directs voter attention to the number of uncontested elections for that office. Multnomah DA Rodney D. Underhill responded to copwatchers' inquisitive door-knocking by handing out legal consequences.*
Local suppression of community-based police oversight is part of broader, inter-agency collusion.
"Community concerns were recently confirmed," reported Mike Smith of Film the Police Portland yesterday. According to Smith, Chris Ponte, founder of Cop Block's Oregon Chapter (UPDATE: now posting at Oregon Cop Watcher), was "confronted at his place of work by FBI agents in suits taking him into custody …" (Video below.) Smith, helming loosely knit associates as FTP Portland, "denounces this repugnant miss use of a law-enforcement apparatus meant to Combat Terrorism. Chris was later interrogated about photographs that appeared in his Facebook account. So yes, we have the FBI going through local activist Facebook accounts looking for reasons to arrest them with federal warrants."
UPDATE: as teased out in the comment thread below; initial, warrantless intrusion was likely initiated by PPB Kapitän Mark Kruger, retaliation following Ponte's attempted interview. Through relationships present in the Joint Terrorism Task Force (JTTF), a municipal beef became an FBI investigation. Six comments form the arc of an unexpected story: Ponte's travails … brought on by a cop holding Nazis in esteem … resulted in (unlawful jail time and) a one-time copwatcher aligning himself with street-fighters evoking White Supremacist belief.
More, after yesterday's 6-minute example of citizen journalism.

Smith is a reporter. His YouTube channel demonstrates he's also a boisterous record keeper, of institutional memory in the civil pursuit of police accountability. He evinces renewed concerns over the FBI's JTTF. (See my post Behind the City's Terrorism Task Force Stands a TITAN Fusion Center.) He offers warning while two dozen community organizations inspire an active campaign to demand the City of Portland once again withdraw collusion with the FBI's domestic surveillance and intervention apparatus. (More at Feds a Bad Influence on Portland Police. Plot spoiler: on 13 February 2019, Jo Ann Hardesty fulfilled a campaign promise: the City of Portland withdrew from surreptitious collaboration with the JTTF.)
Call to action.
Support the ACLU campaign to break City ties with the JTTF. Sign and share their petition.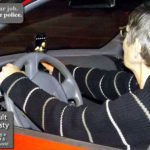 Protect your copwatchers and police accountability activists. Unlike body-worn cameras, cops do change their conduct when independent observation is directed at them. To make copwatching neighborly, or a civic duty, would certainly be to increase public safety for immigrants and communities of color. As a check on police power … for five years asserted by US DoJ to be unconstitutionally exercised in Portland … copwatchers improve justice delivery.
*NOTE: Mainstream journalists knock on doors, set up satellite trucks in streets outside newsmakers' homes. Some in public office court the attention. Copwatchers Uncle Bob & Son of Hightower could have sought comment from Portland Police Bureau's (PPB's) Public Information Office (PIO), but it is unimaginable that the officer in charge would describe how police policy navigates clandestine, backroom channels.
Readers should note that Sgt. Chris Burley was promoted to PIO … after employing lethal force in the 2010 police homicide of Keaton Otis. He now offers 'no comment' on behalf of PPB. DA Underhill took PPB Officer Cody Berne into his office as a county prosecutor. Appointment of Berne, also on-scene and complicit with failed investigation into the Otis lynching, puts both police and the community on notice … law-enforcement exoneration of coworkers will continue to premise inter-agency justice delivery. Cops who've faced grand juries, for most egregious acts, now stand as sentinels … protecting officers who follow upward trajectory on a violence curve.
I also ask you to look askance at any endorsing the concept of 'community policing,' particularly when hearing it proposed as remedy to police violence. DA Underhill's response at his doorstep – and secrecy surrounding officers' home addresses – offers fundamental evidence that there is no desire, functionally, to be in community. Even when not outright snitch programs, community-based policing discussion rarely turns to upending traditional power imbalances. Indicators of actual community integration with policing include a means to set or at least influence policy, training and disciplinary outcomes. Collaboration in top secret effort, as with JTTF, is the antithesis of transparent partnership. Agents have justice advocates under surveillance, while local authority sets law enforcement policy by covert means. Agents of the state will resort to physical coercion. This might indicate to you that it is wise and timely that such collusion is disassembled. The City must sever ties with JTTF.
UPDATE: PPB Chief Danielle emulated Underhill three weeks following this post. The public figure obtained an indefinite stalking protective order against Son of Hightower. Burley forwarded the police narrative.
Further reading:  The Politics of Community Policing: Rearranging the Power to Punish, Lyons (pp. 10-11). "The more democratic forces (subjecting unaccountable forms of power to critical public scrutiny or moderating competing demands) and the more disciplinary powers (to surveil and normalize) both require a degree of transparency and a linked capacity to gather information and construct more or less persuasive stories. When this transparency directs power and information in panoptic fashion, only in the direction of the state, it encourages docility and dependence …" (Italics mine.)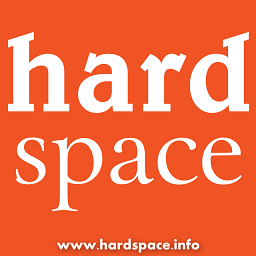 Post has been substantially updated over time.
Last re-write 28 May 2019.